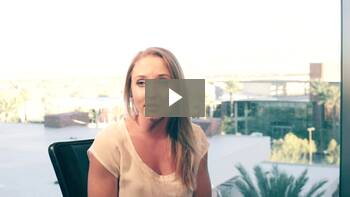 Are you looking to jump start your career? Entrepreneurs start here, and have since 1971. A summer with College Pro won't be like any other summer you have had. It's not just a summer job; you are going to come away with hands-on experience, leadership and business skills that future employers seek, and that can be used in any future career. Our proven entrepreneurship program, often called a "Real World MBA", can get you on the road to success sooner. Joining College Pro for the skill development and experience is a great decision.
Should you decide to continue your growth within College Pro, you can join our team and make a positive difference in your community and in yourself as you work toward realizing your potential. Within College Pro, there are a few different career options for you. When there is an opening, we always look to fill it with the very best. We are very particular about who enters our system, and supportive of those who do. Learn more about your career options below.
As a College Pro Field Advisor or General Manager, you will be the leader of a business. You will recruit, train and oversee hundreds of entrepreneurs. You will coach, support and mentor entrepreneurs as they learn the skills of business ownership, all while developing your own executive leadership skills. And we will invest lots of time and energy into training and certifying you to excel in leadership skills.
The Field Advisor or General Manager is the main interface between the franchisee and College Pro, with larger goals than the franchisee position. If you thrive on achievement and development, welcome to our world!
Here you will:
• Recruit and train 10-25 franchisees.
• Coordinate, monitor and lead hundreds of franchisees and their employees.
• Ensure a high level of customer service.
• Manage franchisee profitability and create profit projections.
• Create and execute marketing plans.
• Analyze the outcomes of your efforts weekly. You will have the opportunity to adjust your strategy to meet your goals.
• Analyze trends and sales history.
Think about it. Where do you want to be in 5 years? In 10 years? The skills and experience you gain from College Pro can help you get there.